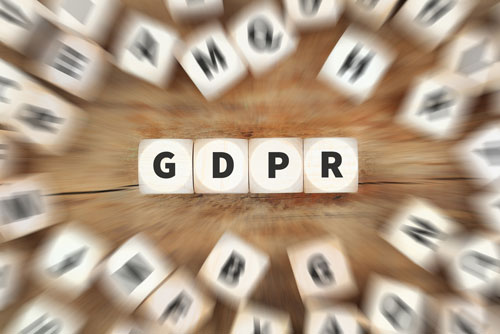 General Privacy Statement
Your privacy is important to POPVIRUS + we want you to be confident that your information will be protected. This Data Privacy Policy informs you of the type, extent + purpose of the collection and use of data in connection with the use of the offerings on the website.

Collection of Data
The web browser which you use automatically transfers data such as browser configuration or the IP address of the user's computer for technical reasons in connection with the use of our website. These data are only collected for statistical purposes + are deleted after analysis. In addition, you provide data such as your name and address on a voluntary basis as part of registration on the website; these data are used for registration + to identify you exclusively.

Available Data
It is drawn to your attention that the information you provide in connection with this user relationship (for example your name, address and contact details) are automatically collected, stored, processed and used by POPVIRUS to the extent that is necessary for the establishment, development or modification of the user relationship.

Usage Data
POPVIRUS collects, processes + uses usage + account data, insofar as this is necessary for the use of our website. This includes in particular identification characteristics as well as information regarding the extent of use of our offering. These data are promptly deleted after the end of the usage process.

Newsletter
You have the option to subscribe to our newsletter through our website. For this we will need your email address, first name, surname and your declaration of consent for receiving the newsletter.
In order to provide you with targeted information, we also collect and process information provided voluntarily with regard to fields of interests, address, date of birth and additional fields if applicable.
As soon as you have completed subscription to the newsletter, we will send you a confirmation email with a link for confirming the subscription. You can cancel the subscription to the newsletter at any time, please fill out the following form to this end: Unsubscribe to newsletter. We will immediately delete your data related to the newsletter subscription.
Composers and Producers
Composers and producers are listed with their own profile on www.popvirus.de for presentation purposes. In order to fulfill our services as a publishing house on the basis of a concluded publishing and master contract. POPVIRUS collects and stores personal data (first and last name, e-mail, street, house number, zip code, city, country, company, pseudonyms (first name + last name), Phone number, mobile phone number, website, CAE/ IPI numbers and bank details: account holder, name of bank, account number, bank code, IBAN, SWIFT). These data are also known as sub-publishers, with whom POPVIRUS works together internationally under agreement and partly based on the performance of the contract. This processing of the data is essential to settle distributions and royalties (e.g., licenses). In order to guarantee these invoices POPVIRUS transmits on the basis of the concluded contract with composers and producers relevant and essential data to commissioned service providers at different locations.

Cookies & Google Analytics
This website uses Google Analytics, a web analytics service provided by Google, Inc. ("Google"). Google Analytics uses "cookies", which are text files placed on your computer, to help the website analyze how users use the site. The information generated by the cookie about your use of the website (including your anonymized IP address) will be transmitted to and stored by Google on servers in the United States.
Google will use this information for the purpose of evaluating your use of the website, compiling reports on website activity for website operators and providing other services relating to website activity and internet usage. Google may also transfer this information to third parties where required to do so by law, or where such third parties process the information on Google's behalf. Google will not associate your IP address with any other data held by Google. You may refuse the use of cookies by selecting the appropriate settings on your browser, however please note that if you do this you may not be able to use the full functionality of this website. By using this website, you consent to the processing of data about you by Google in the manner and for the purposes set out above. To provide visitors more choice on how their data is collected by Google Analytics, Google developed the Opt-out Browser Add-on. [http://tools.google.com/dlpage/gaoptout?hl=en] By installing this Add-on, no information is being sent to Google Analytics.
Privacy Statement on the use of Social Media Plug-Ins
There are discrete Plug-ins on the website of POPVIRUS www.popvirus.de from social networking sites. (e.g. Like buttons, Share buttons) Social network sites are for example Facebook, YouTube, Twitter. By prompting a site from www.popvirus.de, which contains a plug-in, a connection will be created by your browser to this social network. The contents of the Plug-in (the button itself) will then be available from the server of this social network. These servers can consequently in principle understand the appeal of this site (possibly including the use of cookies, which were created during your visits to this social network).
If you are logged in to a social network at the time of clicking on a Plug-in, it is possible data will be sent to this social network and thereby associated with your account. For more information on what data will be sent and how it will be used, please refer to your specific social network data protection policy. There you can also learn about the possible settings to protect your privacy. If you are not logged in you will usually be given the opportunity to login or register and create a user account. If you would like to avoid, that your social network collects information about you, you can log out and delete any existing cookies from this provider. If you do not have a user account with a social network, no information about you will be transmitted.
Disclosure of Data
The data shall not be passed on to third parties. This does not apply insofar as the forwarding of data is necessary for the execution of outstanding payment claims against you on the part of POPVIRUS. It is also drawn to your attention that the data may be disclosed in accordance with legal provisions, official or court orders or in order to exercise rights to intellectual property. We reserve the right to change this privacy policy at any time and to adapt it to new developments. You can always contact us with any questions at datenschutz@popvirus.de.

Right to Information
The user may at any time view and edit their personal information in their user profile.