Division: TV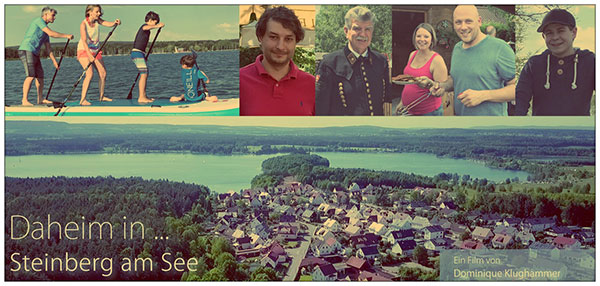 Daheim in series on BR
---
At home in Steinberg am See - a film by Dominique Klughammer - is the beginning of a new documentary series on Bavarian television.

Steinberg in Oberpfalz has managed to completely reinvent itself: from an industrial and brown coal village to an attractive residential + tourist destination. Where once mile-long conveyor belts + giant bucket wheel excavators shaped the landscape similar to a lunar landscape, today a 186-acre lake with four islands has emerged. This film tells the story of this incredible development + above all of the people who are creating a mood of optimism in Steinberg.
"Daheim in …" not only offers exciting + emotional individual stories, but also an entertaining way of dealing with topics that will decisively shape the future of Bavaria such as rural exodus, structural reforms or the endangerment of entire professions as well as the preservation + adaptation of traditional values.
Broadcasting dates...
July 24, 2017 at 20:15 Steinberg am See
July 31, 2017 at 20:15 Bad Kohlgrub
August 7, 2017 at 20:15 Litzendorf
Music out of POPVIRUS Library