★ Seat vs Voice of Germany

Bereich: Werbung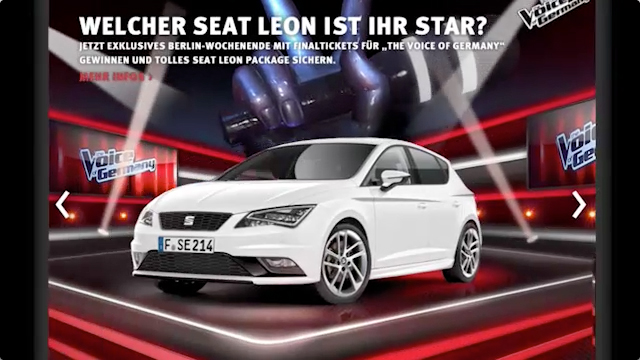 Seat vs Voice of Germany
---
Bei einer Einschaltquote von fast 4 Mio. Zuschauer pro Ausstrahlung der credibilsten Castingshow der Republik "The Voice Of Germany" war + ist die aktuelle Trailerkampagne von Seat wohl kaum zu übersehen. Die Seat-Spots laufen pro Sendung abwechslungsweise auf Sat.1 + ProSieben in den Werbepausen der momentan erfolgreichsten Musikshow in der Zielgruppe zwischen 14- bis 49-Jährigen.
Wir freuen uns, dass Seat als Partner von "The Voice Of Germany" den POPVIRUS-Track
Faction
 aus dem Album
Kingsize Rocker
für die Trailer-Kampagne ausgewählt hat. Die Kampagne läuft von Oktober bis Dezember 2014.