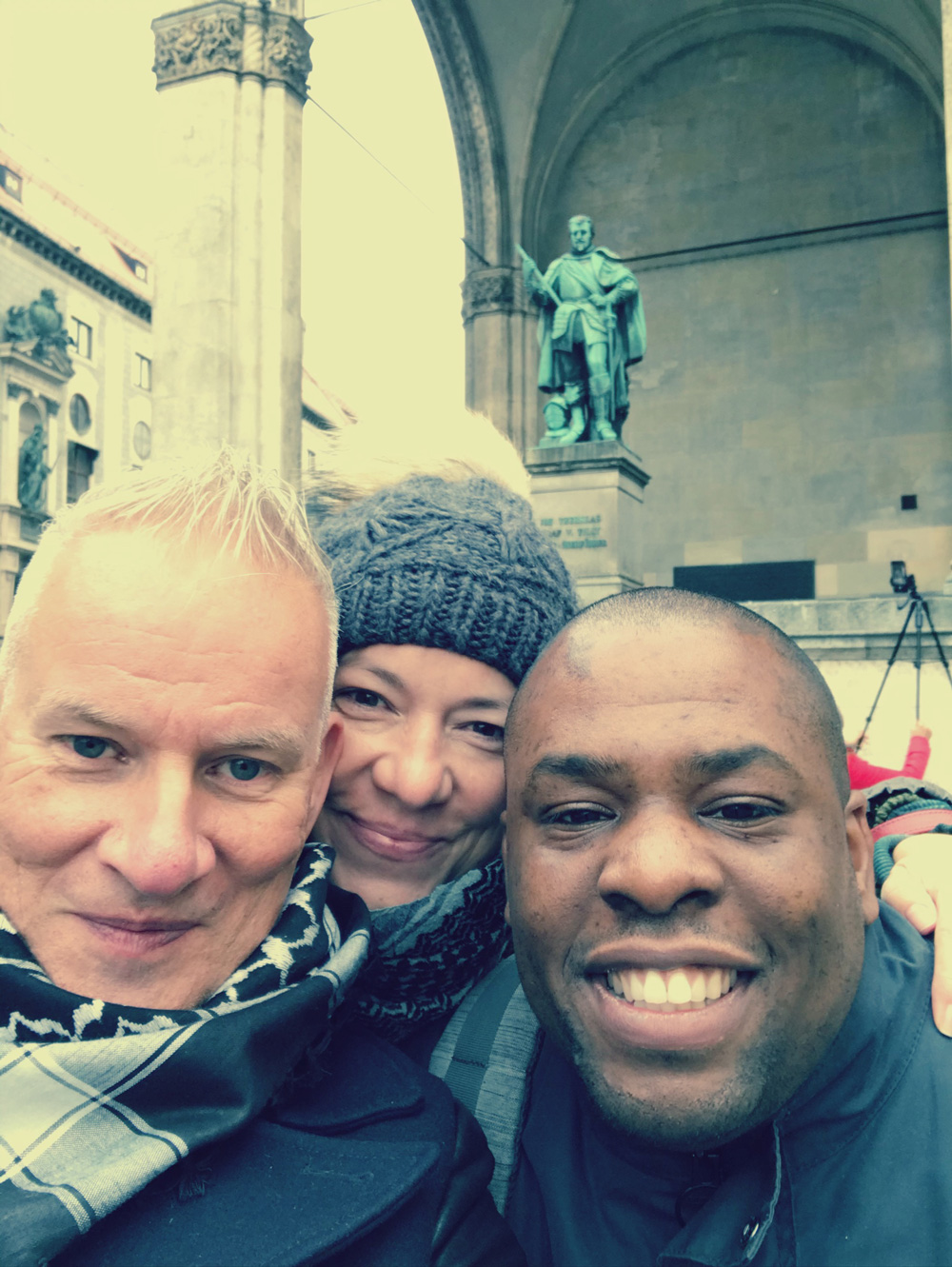 POPVIRUS meets FORA MUSIC
"We at FORA MUSIC are truly humbled to be working with the POPVIRUS team as they have created a one of a kind catalogue for the multi-media industry", said Ethan Galloway MD of FORA MUSIC.
"POPVIRUS is very happy to be with an extra-ordinary player in UK which is different to all others. A perfect match for POPVIRUS because WE ARE DIFFERENT too!" says A.B. Sporer CEO of POPVIRUS Entertainment.
To complete the deal between POPVIRUS + FORA MUSIC Ethan Galloway made a short trip to the capital of the Bavaria. Ethan's first visit to Munich was exciting + interesting at the same time. "So much history I was very pleasantly surprised + did not know in Munich there are the best duck dishes in the world."
Ethan also presented his ideas to conquer the UK market with POPVIRUS. A big deal with BBC - the biggest tv station in UK - has been made starting in December.
About FORA MUSIC
FORA MUSIC is a proudly independent international production music publisher. Their music is tailor made for use in the media + creative industries. Our passion + expertise drives to consistently deliver great, relevant + memorable music for clients worldwide.
FORA MUSIC is continuously growing its catalogue by releasing new music every month + representing the best new talented labels in town! Internationally FORA MUSIC is actively promoting theier catalogue in over forty territories around the world.
FORA MUSIC is constantly evolving + expanding their catalogue across every musical genre imaginable from professionally recorded Orchestras to on the pulse popular music.
Photo: A.B. Sporer (POPVIRUS), Anja Super (POPVIRUS) + Ethan Galloway (FORA MUSIC UK).